Book Review of No Match For Love by Carol Cox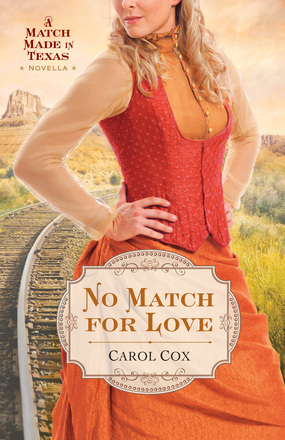 About: Andrew can't fathom how refined Lucy ended up as the caretaker to his dotty aunt, and somehow her arrival has prompted even more bizarre occurrences around the ranch. When they join forces to unearth the truth, will the attraction between Andrew and Lucy develop into more?
My Review:
My Thoughts: I have no idea what to say. Interesting, maybe? I liked the story but it didn't fit the themes of the other novellas in the series. Even though it didn't fit it was an enjoyable story.
A. Kaylee is an author, blogger, and sister to 7; she enjoys reading, writing, and doing school which she is excited and sad to be in her second to last year of homeschool.
When she's not writing Kaylee is likely reading, or spending time with her family.
Indie-publishing her first short story on January 31st, 2019 while working on the first draft to three full-length novels that she hopes to one-day indie-publish. One a spy-thriller, another a sequel to Rooftop Sanctuary, and the last is a secret!
P.S. A. Kaylee's posts may possibly contain affiliate links: if you buy through the links on her blog she may receive money with no extra cost to you, thanks for reading!